Unleash the Yeast!
Yeast is a living, breathing microorganism, and without it, beer would not exist. Like any other living organism, yeast needs to be fed and cared for in order for it to thrive.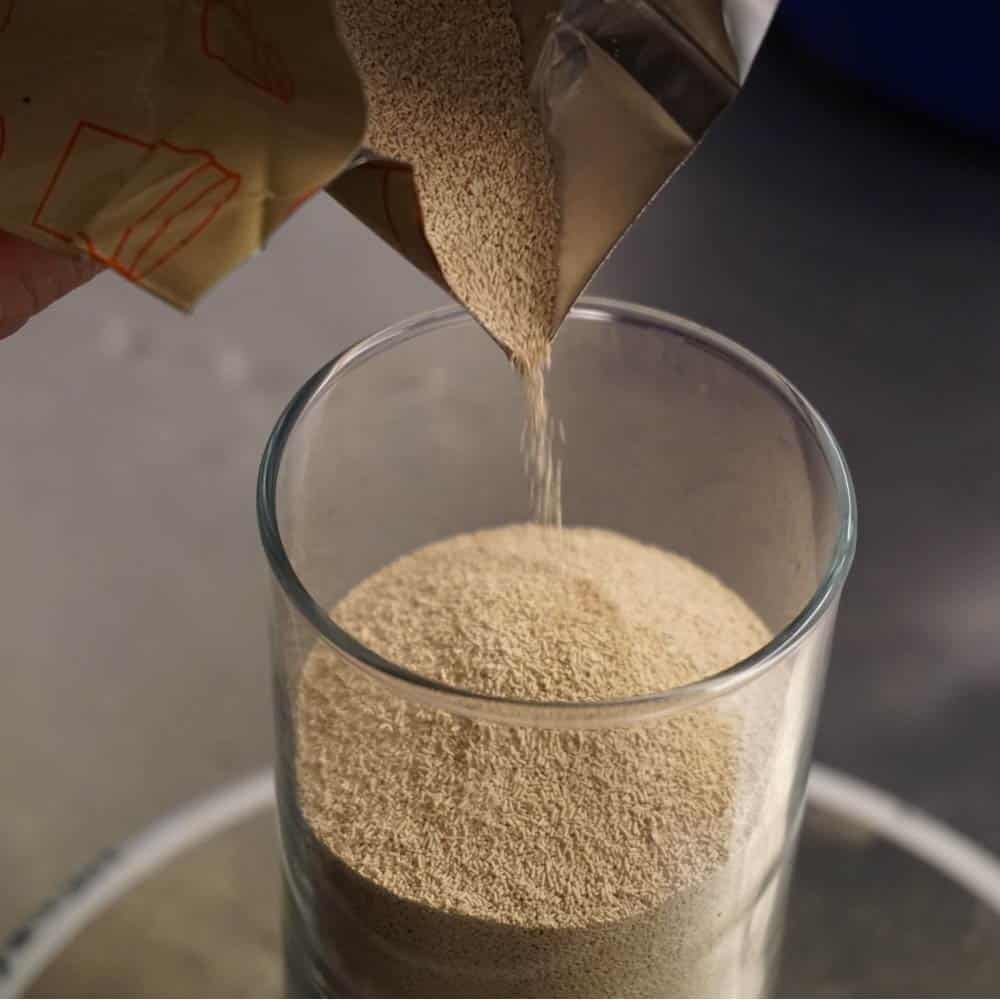 Happy Yeast = Healthy Brew
The most important factor in yeast management is temperature. Cold temperatures can keep yeast stable and dormant for a period of time. Warm temperatures wake yeast up and provide it with an environment in which it can activate. If temperatures rise too high, the yeast will die.
The Fermentation Process
In the ideal temperature range and in the presence of sugars, yeast breaks down the glucose (C6H12O6) into ethyl alcohol or ethanol (CH3CH2OH) and carbon dioxide (CO2). There are many factors involved in the fermentation process that have an overall effect on the appearance, aroma, and flavor of the finished brew:
Yeast strain
Sugar type (from the wort)
Sugar amount
Fermentation length
Fermentation temperature
What happens when yeast ferments at incorrect temperatures?
The fermentation process naturally generates its own heat. When yeast gets too hot while fermenting it can produce a higher level of fruity esters and heavier fusel alcohols. This can adversely affect the finished flavor and alcohol levels of your brew.
Yeast Laboratories
There are many yeast laboratories that cultivate, store, and supply dry and liquid yeast strains to craft and home brewers all over the world. Some of the top labs include:
White Labs
Wyeast
Fermentum Mobile
The Yeast Bay
Saccharolicious
RBY Laboratories
Imperial Organic Yeast
Jasper Yeast
East Coast Yeast
Bootleg Biology
RVA Yeast Labs
Giga Yeast
Omega Yeast
Fermentis
Mangrove Jack's
Most yeast strains can be used in multiple brews, so be sure to carefully research the lab and the temperature requirements of each yeast strain you order to make sure your set-up is prepared.
Fermentation Temperature Charts
Fermentation temperatures for different yeast strains can vary by dozens of degrees, so it is crucial to plan your cooling needs ahead of time. The charts below illustrate the wide array of temperature needs for White Labs yeast strains.
Keeping it Cool
Craft and home brewers have used many temperature control methods like water baths, evaporative process cooling, and fermenting in cooler basements. However, all methods have vulnerabilities, requiring constant attention and maintenance. Using a fermentation chiller is the most efficient way to keep yeast strains at their optimal temperatures.
North Slope Chillers portable chillers keep your brew at exact temperatures with very little effort.
Chat with a chilling expert to find the best chiller or chilling accessory for your needs at (866) 826-2993 or by email at [email protected].